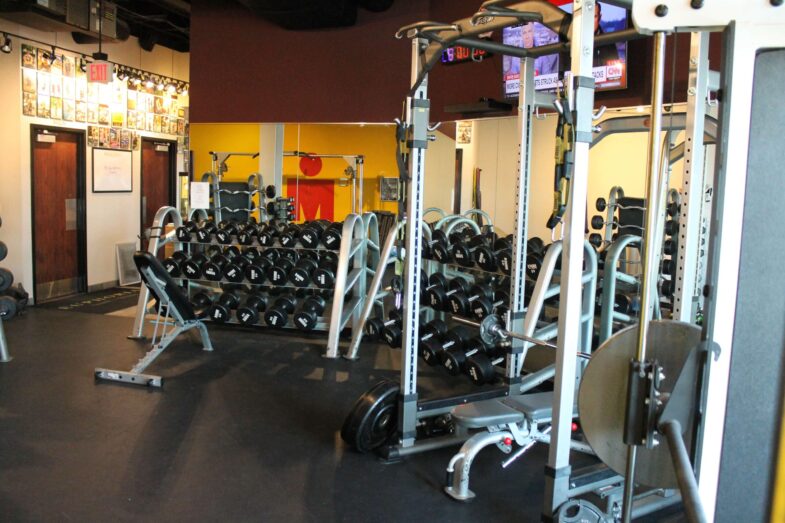 Located on 80 acres of park-like setting that backs up to the Cleveland Metroparks, our location is the ideal place for both indoor and outdoor fitness training.
Outdoor workouts can include our 25-acre obstacle course, open water swims, biking and running varying distances on our marked courses. This gives you the unique opportunity to run a simulated triathlon or adventure race before your actual race.
During warmer months, you'll see our group fitness and boot camp classes, as well as personal training sessions, taking place outside on occasion. With privacy, scenery and ample space to spread out, this isn't your typical strip mall gym's outdoor workout.
Our 6,500-square-foot fitness facility houses a broad range of state-of-the-art equipment to help you surpass any fitness goal. We also offer separate studios for group classes and well-appointed locker rooms.
Our equipment is maintained and updated on a regular basis, ensuring safety and access to the latest types of training. Our high-end amenities and roughly 35 pieces of strength and cardio equipment include the standard elliptical machines and treadmills, in addition to several unique pieces of equipment:
Helix Lateral Trainer, which is ideal for side-to-side ski training
Vasa Swim Trainer, which simulates swimming
Cross Rower, which has modes to focus on your upper body, lower body or both
Keiser M3 indoor cycling bikes, which are whisper quiet, stable and easy to use
Power Plates, which produce micro-vibrations to activate more muscles and burn more calories during a workout
Finnleo S-840 sauna, which is one of the best four-person infrared saunas available
BioMax 900 Series platinum LED therapy lights, which provide the most powerful red light therapy (RLT) and near infrared (NIR) light therapy on the market
Hyperice Normatec 2.0 leg recovery system, which is a brand-new dynamic air compression restorative massage system used to speed up recovery after exercise
Our strength equipment includes the entire Cybex VR3 Series and select equipment from HOIST Fitness. The Cybex brand is known globally for excellence in adapting fitness training to the human body; the VR3 Series is a tribute to that heritage. The result is a group of machines that combines striking appearance with excellent performance.
For the cardio portion of your workout, we have Star Trac's E Series equipment. Star Trac's E Series is designed to entertain as much as it makes you sweat. It offers the most complete entertainment options on the market, which include integrated iPod® connectivity and high-definition 15″ screens.
We also have the other equipment you need to complete your workout, from jump stretch bands and agility equipment to a full array of dumbbells. We also have body bars, BOSU Balls, medicine balls, weighted bars, yoga bands, boxing equipment, steps with risers and more.
Get refreshed post-workout in our comfortable locker rooms, which offer ample storage and shower stalls. In addition to providing complimentary workout towels at the front desk, we also offer large shower towels as well as shampoo, conditioner and body wash.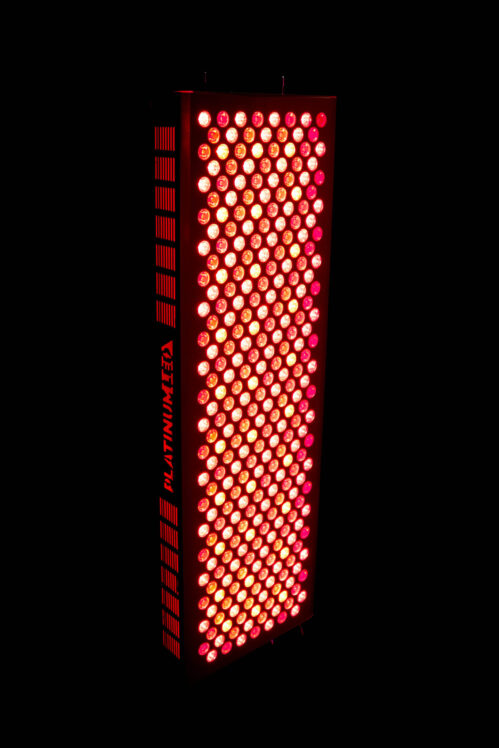 What Our Clients Are Saying